Tile Backsplash in Pensacola, FL
Tile - It's Not Just for Flooring
If you are familiar with Jonathan's Flooring in Pensacola, FL, you might be surprised to learn that not only do they offer tile flooring , but they also design and install tile backsplashes. Installing tiles can be a challenging process, and our experts can help you design and choose the best tiles for your space. More and more homeowners and business owners are choosing tile backsplash for their kitchen space. Here are some of the reasons why.
Contact Us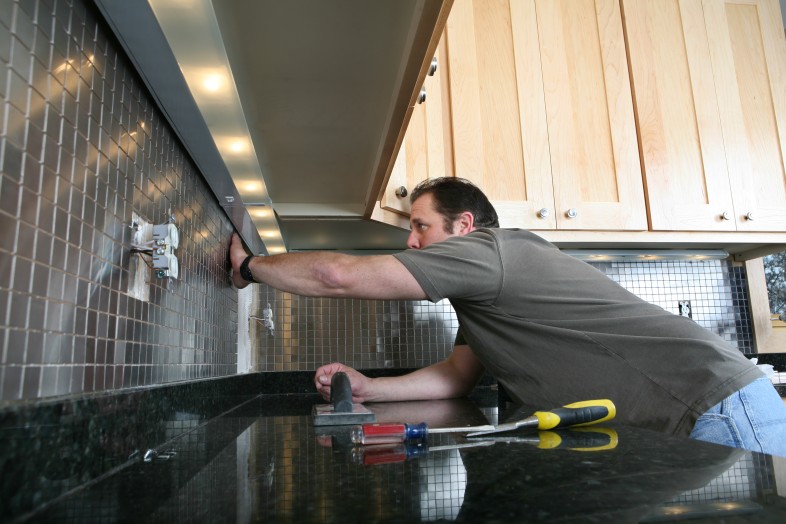 Why Choose a Tile Backsplash for Your Kitchen
If you are looking for a way to spruce up your kitchen without a complete remodel, then a kitchen tile backsplash or accent might be just what you need. Investing in your space is always a good idea, and tile is one quick way to upgrade to add value to your home. Many home buyers are looking at homes expecting to see tiles in a kitchen instead of simply paint. Tile designs for kitchen backsplash can protect your walls, are easy to clean, and tie the space together. Tiles are customizable and come in a variety of materials, shapes, and colors. The design options are limitless and can make a dramatic difference to your space.
How to Use Tiles in a Kitchen Backsplash Design
There are multiple ways to use tiles in the kitchen to add interest to your space. These have to do with the size of your tiles, the material used, and the pattern of the tiles you create. In some cases, a little can go a long way with a tile border or backsplash limited to behind the stove or cooktop. You could also add a dramatic pattern or design with colored tiles that draws the eye to a focal point. Some other ideas for using tiles in your backsplash include:
Marble or natural stone to create a rustic, old-world look
Glass or colored ceramic tiles to create a custom design and pull in colors from the room
Metal tiles to add an industrial look or ornate style depending on the type of metal and pattern
Tile installation does not have to be an overwhelming task. Seeking out the help of an expert design and installation team can make a big difference in your experience. Your space not only reflects your style, but it must be functional and have a good return on investment. Adding a tile backsplash can help you level up your kitchen.
Why Choose Jonathan's Flooring for Backsplash Installation?
At Jonathan's Flooring, our customers are our number one priority. We serve both residential and commercial customers for flooring and tile installation. We are a locally owned and operated business serving Pensacola, FL, and the surrounding areas. Our work ethic and professionalism are points of pride as we want you to be fully satisfied with both the quality of the work we do and our method of delivery as well. We offer free estimates and are available to answer any questions you may have about the services we provide.
Contact Jonathan's Flooring
Are you ready to talk tile? Contact us in Pensacola, FL today. Our friendly team is ready to help you get started in creating your beautiful backsplash. We look forward to hearing from you soon.