Kitchen and Bath Remodeling in Pensacola, FL
Create a Stunning Home With Kitchen and Bath Remodeling
Stepping into a home that's thoughtfully designed and beautifully finished is a unique pleasure - one that you can enjoy every day. At Jonathan's Flooring, we are the masters of transforming homes, particularly when it comes to kitchen and bath remodeling. Located in Pensacola, FL, we've added value, functionality, and aesthetics to homes for years. As your bath remodeling contractor, we ensure our workmanship aligns with your vision and enhances your quality of life.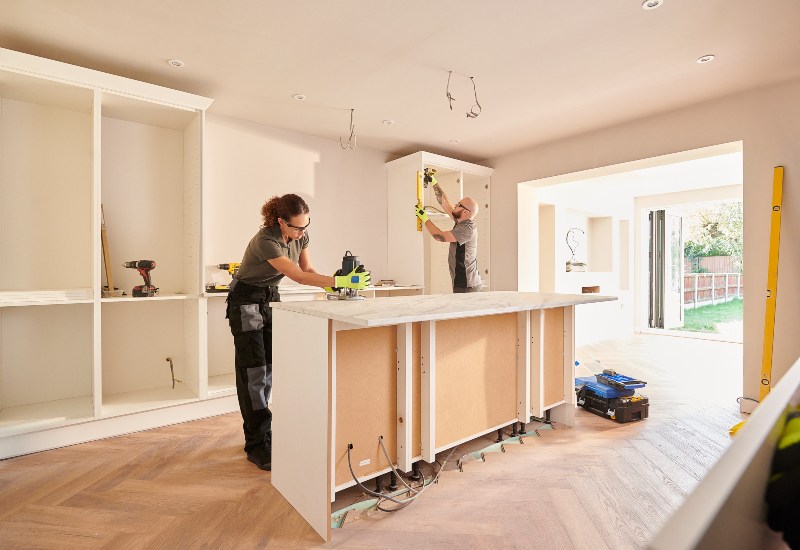 The Benefits of Kitchen and Bath Remodeling
Remodeling your kitchen and bathroom brings numerous benefits. Besides simply upgrading your surroundings, these areas are the most utilized and can significantly impact your daily routine. Here's what you stand to gain:
Heightened Functionality - Designing for practicality and efficiency can make cooking and cleaning much more enjoyable.
Increased Storage Space - Well-designed cabinetry can help declutter your spaces, making them look more organized and spacious.
Updated Fixtures - Modern fixtures enhance aesthetics and improve functionality and energy efficiency.
Boosted Resale Value - Well-executed kitchen and bath remodeling projects can significantly boost the resale value of your property.
The Kitchen and Bath Remodeling Process
At Jonathan's Flooring, we value transparency, so we're eager to shed light on the remodeling process. The journey to your dream kitchen or bathroom begins with a detailed consultation. This initial meeting lets us understand your needs, design preferences, and budget. We use this information to craft a personalized plan, ensuring our vision aligns with yours.
After the initial consultation, our talented design team will start working on the layout and aesthetic details. We'll help you choose the best materials and fixtures that reflect your taste and cater to your lifestyle. At each step of the design phase, we'll consult with you, ensuring your input is incorporated.
Then comes the construction phase, where the plan comes to life. Our skilled craftsmen will handle everything, from demolishing your old kitchen or bathroom to installing new cabinets, countertops, and fixtures. Our project manager will oversee the work throughout the process, ensuring it adheres to the timeline and meets our high-quality standards.
Finally, we'll walk you through the finished project after everything is installed and polished. This is the time to admire your newly remodeled kitchen or bathroom, but we'll ensure everything meets your expectations. It's not just about completing the project; it's about ensuring your satisfaction every step of the way. With Jonathan's Flooring, your kitchen and bath remodeling is in expert hands.
Bathroom and Kitchen Design Ideas and Inspiration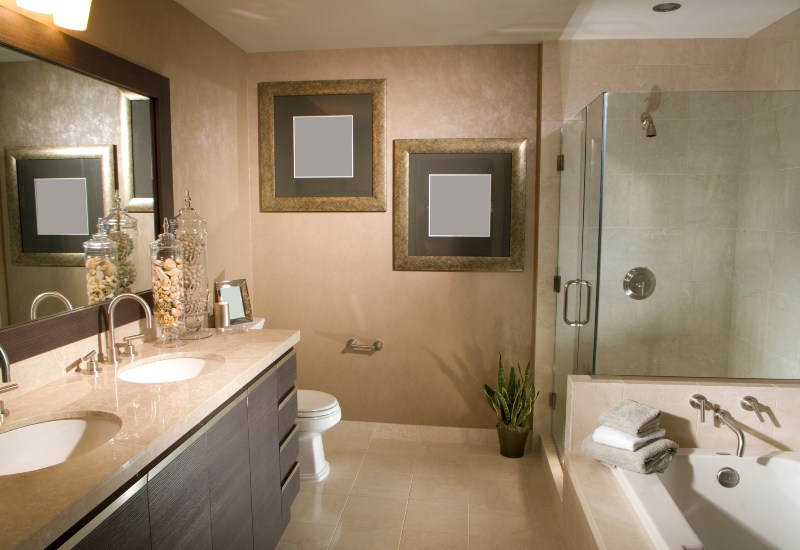 Creating an aesthetically pleasing and highly functional space requires a deep understanding of design principles. Our team has the knowledge and experience to offer tips that will make your space more appealing, such as:
Maximizing Space - Optimizing your space through efficient layout and smart storage solutions.
Functional Design - Ensuring your kitchen or bathroom meets your specific needs and supports your daily routines.
Style Trends - Helping you navigate the ever-evolving world of design trends to find a timeless and personalized look.
Selecting Materials and Fixtures
Selecting the right materials and fixtures is crucial in achieving the desired look and functionality. Jonathan's Flooring offers expert guidance on choosing everything from countertops and cabinets to lighting, flooring, and appliances.
Why Choose Jonathan's Flooring
Our work at Jonathan's Flooring speaks for itself, but nothing speaks louder than the words of our satisfied customers. Here are some reviews highlighting our commitment to quality and customer satisfaction:
Tom from Gulf Breeze, FL says, "Floors came out great. Personable and professional service. The owner went out of his way to fix scratches made by the freight company shortly after the floors were installed. I cannot recommend enough."
Vicki from Pensacola, FL shares, "Couldn't be happier with my new floors. Our crew chief, Bill Edmonson, was exemplary and professional. Not only did he make the installation look easy, but he also swept and dusted afterwards. We will definitely recommend you to our friends and family."
Contact Us Today
Ready to embark on the journey of kitchen and bath remodeling? Let Jonathan's Flooring be your trusted partner. Serving Pensacola, FL, we're known for our exceptional service, attention to detail, and dedication to bringing your vision to life. Contact us today.