Hardwood Flooring Installation in Pensacola, FL
Hardwood Flooring Installation in Pensacola, FL
Bring timeless flair to your Pensacola, FL home with premium hardwood flooring installation. With an impressive selection of high-quality hardwood flooring options and decades of time-honored experience, we're here to breathe new life into your space. Discover the unrivaled elegance of hardwood floors and transform your home with Jonathan's Flooring.
Your Partner in Hardwood Floor Installation
There is no greater allure than the warm, classic feel of hardwood flooring. When you want to revamp your space, look no further than Jonathan's Flooring. Our hardwood floor installation experts are your partners in flooring transformation, helping you bring your vision to life with long-lasting flooring installations that exude style and performance.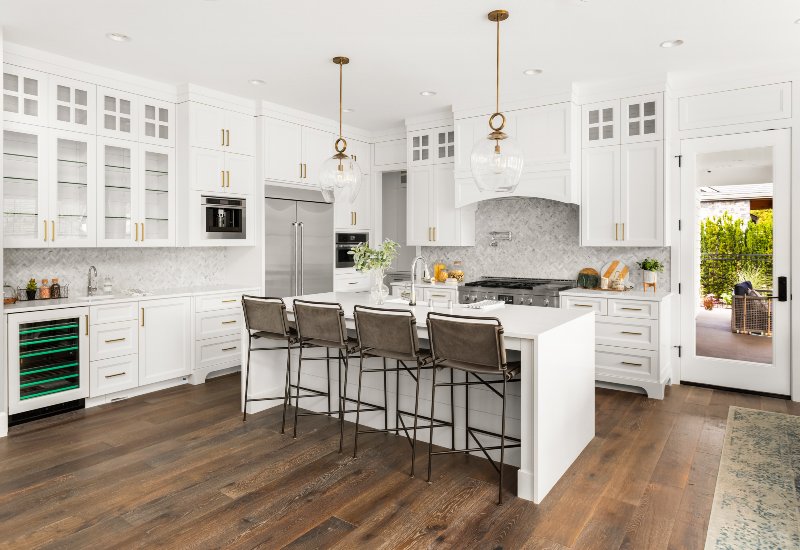 Hardwood Flooring Options
At Jonathan's Flooring, we understand that no two homes are identical. We offer several types of hardwood flooring to accommodate the many different architectural styles and customer preferences. Our hardwood flooring options include:
Advantages of Hardwood Flooring
It's no surprise that hardwood flooring has remained the favored flooring type for decades. Hardwood flooring boasts an array of unrivaled advantages, including:
Timeless style and elegance

Versatile with many types and colors

Durability and longevity

Simple maintenance

Mitigate allergens for improved air quality

Boost property value

Prompt and efficient installation
Hardwood Flooring Installation Process
When it comes to hardwood flooring installation, there are three commonly used methods. Depending on the type of hardwood flooring selected, our professionals may execute one of three hardwood floor installation processes, including:
Glue down using pressure-sensitive or hard-set adhesive

Staple down method using adhesive, metal fasteners, or finishing nails

Interlocking click-together flooring over concrete subfloors
Our Hands-On Approach to Hardwood Flooring
When you choose Jonathan's Flooring for your hardwood flooring installation, you're choosing professionals who value your home and comfort. We begin our process with an in-depth consultation to learn about your needs and preferences. We then get to work, applying meticulous precision and care to garner excellent results that withstand the test of time.
The Importance of Professional Hardwood Floor Installation
Determining the best hardwood flooring for your home is the first step. Next, it's important to work with a professional hardwood flooring installer. While hardwood flooring installation may seem simple, it requires specific knowledge to ensure proper subflooring, preparation, and technique. Additionally, professional installation provides a warranty for added peace of mind.
Maintaining Your Hardwood Floors
Maintaining your new hardwood floors is essential to the longevity of your flooring. Fortunately, hardwood floors require minimal maintenance, with a few simple steps including:
Sweep or vacuum regularly to prevent dirt and debris from scratching the floors

Avoid excessive moisture

Pick up spills fast

Place area rugs or mats to protect flooring
Customization and Designing of Your Hardwood Flooring
Your home should reflect your style and character, and your floors are no exception. At Jonathan's Flooring, we bring even the most diverse hardwood flooring visions to life. We offer various customization options to help you design a hardwood floor plan that seamlessly complements your home.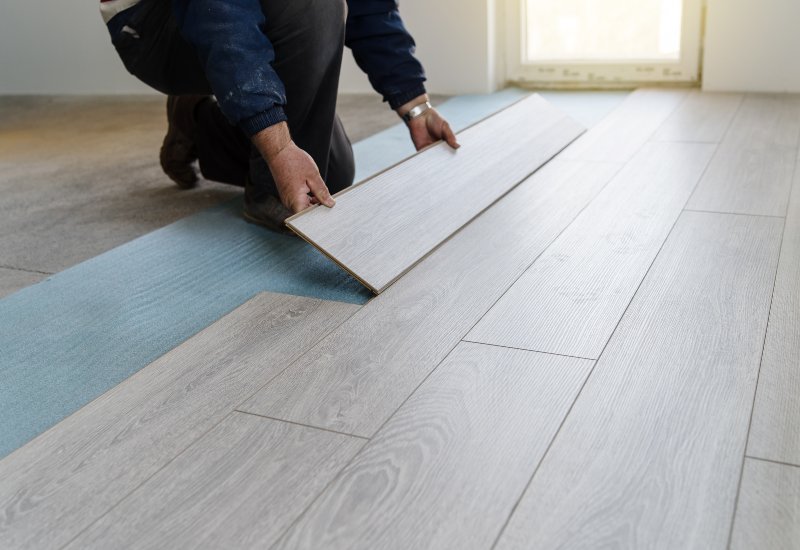 Choose Jonathan's Flooring
When it comes time to upgrade your flooring, choose Jonathan's Flooring. With a track record of excellence, a team of reputable professionals, and high-quality products that set the industry standard, we are here to provide unrivaled results. Count on us for a hands-on approach and the utmost care from conception to completion.
Let's Discuss Your Hardwood Flooring Installation in Pensacola
Get your home's best hardwood flooring with Jonathan's Flooring, Pensacola, FL's leading flooring contractor. Our professionals are here to revamp your home from modern to traditional styles. Contact us today to get started on your hardwood flooring design.